Platinum-Cure Silicone Rubbers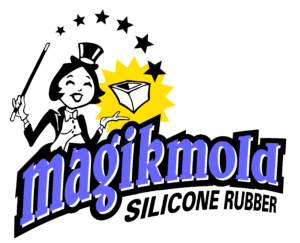 Magikmold® P-500 Series Platinum-Cured (Addition-Cured) Silicone Rubber is a high-performing line of room-temperature curing (RTV), two-part, platinum-cured silicone rubbers designed for the manufacture of flexible molds.
P-100 molds have excellent release properties and are suitable for casting a number of materials, including urethane plastic and rubber, wax, polyester casting resin, plaster, concrete, epoxy, soap, and some low melt metals. Platinum silicone rubbers exhibit no shrink on cure and have long library life.
Magikmold® P-500 Series Platinum Silicone Molds are widely used in: fine arts (e.g., bronze mold making), model making, architectural and historical restoration molds, themed environments & entertainment industries, candle & soap molds, and many more applications requiring flexible molds.
Tin-cured silicone rubber options are also available.
Select a product below for more details:
Platinum (Addition) Cure Silicone
Platinum (Addition) Cure Silicone
Platinum (Addition) Cure Silicone